Did you know?
63% of people consider a company's privacy and security history before using their products or services.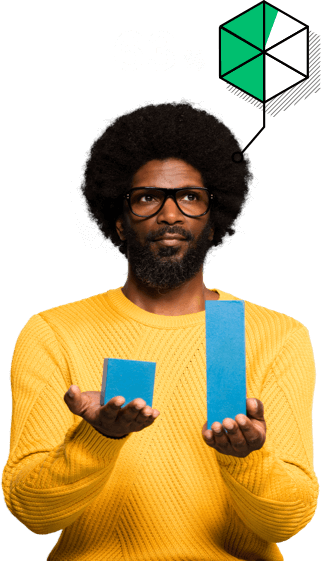 SurveyMonkey Research Privacy Notice
LAST UPDATED: JUNE 10TH, 2019
This privacy notice only applies to surveys conducted by and forms created by SurveyMonkey (or on our behalf by third parties) that include a link to this privacy notice. It does not apply, for example, to any other SurveyMonkey sites, products or services, or to surveys conducted by third parties via SurveyMonkey's survey platform or forms built by third parties via Wufoo's forms platform.
If you're in the United States, SurveyMonkey Inc. is responsible for your responses.
If you're outside the United States, SurveyMonkey Europe UC is responsible for holding and keeping your personal information in compliance with data protection law.
Personal information SurveyMonkey collects
SurveyMonkey collects personal information from you if you choose to participate in a survey or submit a form.
SurveyMonkey collects the following types of personal information:
Your responses to survey questions and form fields
Your IP address
The date and time when you took the survey or submitted the form
Contact details which you may provide, such as your email address
Cookies like performance monitoring cookies.
We collect information about how you interact with our surveys and forms through cookies we use. You can choose to remove or disable cookies in your browser. Please note that doing this may adversely impact the functionality of our services.
Why SurveyMonkey collects personal information
Your survey and form responses will be used by SurveyMonkey for research and commercial purposes. SurveyMonkey may use the collected information to administer the survey or form, to improve future surveys or form by, for example, looking at trends regarding how groups in particular locations respond to particular questions. SurveyMonkey may also use your personal information for other purposes if you have given your consent for us to do so, such as contacting you regarding participation in future research.
When SurveyMonkey collects personal information
You don't have to take a survey or submit a form. But, if you do take a survey or submit a form, you acknowledge that SurveyMonkey collects and uses your data for the legitimate interests and purposes described in this Privacy Notice. For example, we may use your personal information to administer the survey or form and to improve future surveys and forms. We will also analyze aggregate trends and survey and form results both for our own purposes and for commercial reasons.
Other organizations who receive personal information
Third Parties
Your survey and form responses but not your email address or IP address may be sold to or shared with third parties, such as media firms, financial services, or market research firms. While such third parties may be able to identify you based on your responses, SurveyMonkey contractually prohibits such third parties from disclosing your identity to other third parties and using survey or form responses to identify you as an individual or contact you for any purpose (marketing or otherwise).
Affiliates
SurveyMonkey may disclose the personal information you provide to its affiliates.
Other Situations
SurveyMonkey may disclose your personal information in the following situations:
To comply with the law or respond to legal process or lawful requests, including from law enforcement and government agencies.
To protect the rights or property of SurveyMonkey or our customers, including to combat fraud or protect SurveyMonkey's interests, or to enforce the terms governing your use of the services.
As part of a corporate transaction such as a merger or sale of assets.
Where SurveyMonkey believes in good faith that access or disclosure is necessary to protect the personal safety of SurveyMonkey employees, customers or the public.
De-identified information
SurveyMonkey may publish our analysis of survey or form responses and the results of our research. Such publications will not contain your personal information.
Where personal information is processed and stored
Your personal information may be stored and/or processed in the United States or any other country where SurveyMonkey or its affiliates, subsidiaries, or service providers maintain facilities.
We enter into standard contractual clauses approved by the European Commission with our international group companies to ensure the safe transfer of your personal information. Our parent company, SurveyMonkey Inc., participates in and has certified its compliance with the EU-US Privacy Shield Framework and Swiss-US Privacy Shield Framework, which provide a way for us to transfer personal information of our respondents safely and securely to the US (see our certification by visiting the Department of Commerce's Privacy Shield list).
How long we use your data
We only retain data about you for the period necessary for us to gain useful insights from that data and fulfill the uses described in this privacy notice. Generally, we won't retain personal data about you for more than 2 years from the last date you responded to a survey or submitted a form—unless we have a legal reason requiring us to retain it for longer.
Your rights
SurveyMonkey is happy to assist you in exercising your rights under data protection law.
You can contact us at any time in order to:
Find out what kind of personal information SurveyMonkey holds about you and what we do with that information.
Get a copy of the personal information which SurveyMonkey holds about you.
Have SurveyMonkey update or correct any inaccurate personal information.
Receive a copy of the information which you have provided to us in a form which makes it easy for you to give this information to a different organization.
Take back your consent to SurveyMonkey using your personal information and to have your information deleted (please note, if you take back your consent, this will not affect our use of your personal information before you notified us that you no longer consent).
Stop SurveyMonkey from using your personal data if you believe that the personal information we hold about you is incorrect or our use of your information is unlawful.
Contacting SurveyMonkey
For general SurveyMonkey privacy issues, or to submit feedback or ask SurveyMonkey questions about its privacy practices and this privacy notice, please contact us by mail, or you can contact us by email at privacy@surveymonkey.com.
Within the United States:
SurveyMonkey Inc.
1 Curiosity Way
San Mateo, California 94403
United States
Outside the United States:
Attn: Data Protection Officer
SurveyMonkey Europe UC
2 Shelbourne Buildings,
Second Floor,
Shelbourne Road,
Dublin 4
Making a Complaint in Europe
If you are based in Europe and you are not satisfied with any response you receive from us or have an issue with the way we handle your personal information, you can make a complaint to the Office of the Data Protection Commissioner in Ireland. You can contact this office by emailing info@dataprotection.ie.
Updating this Privacy Notice
SurveyMonkey may occasionally update this privacy notice to reflect customer feedback and changes in its business or to comply with applicable laws and regulations. When SurveyMonkey makes such an update, SurveyMonkey will revise the "last updated" date at the top of this privacy notice. If there are material changes to this privacy notice concerning how SurveyMonkey will handle your personal information, SurveyMonkey will notify you either by prominently posting a notice of such changes before they take effect or by directly sending you a notification, when possible.